malchem 
The company MALCHEM is the leading producer of industrial paints and protective coatings on the Polish market.
Founded in 1981, in Poland, Malchem Sp. z o.o. (Ltd.), is a privately held, family-owned company, with its registered headquarters and production plant located in Chynow (40 km south from Warsaw).
For over 30 years, the company has been developing and producing industrial paints, varnishes, anticorrosion and protective coatings for industrial use. MALCHEM provides proven and reliable solutions for corrosion protection as well as individual tailor made solutions, designed and focused on specific customer's needs.
In order to ensure high quality of products and meet the customer's expectations, the company have implemented quality management system and in 2006 became ISO 9001 certified.
In other words MALCHEM represents: solid trademark, high quality products and more that 30 years of experience in field of corrosion protection.
malchem intrnationally
Group of companies MALCHEM continues to extend international distribution channels, both, trough the partners and trough its own branch offices established in different countries. MALCHEM products, technical support and services are now available on major european markets, inter alia: Poland, Germany, Austria, Switzerland, France, Russian Federation, Ukraine, Czech Republic, Slovakia, Hungary, Romania, Bulgaria.
malchem in Romania
MALCHEM products are present on Romanian market since 2014 and fast becoming trustworthy trademark among our customers.
Malchem Romania S.r.l. official branch office: importer and distributor of MALCHEM products, is successively developing and extending its business in Romania. We provide products and services to our customers throughout the country. Our warehouse and headquarter are located in Puchenii Mari jud. Prahova (50km from Bucharest and 15 km from Ploiesti) and Sales Office in Bucharest.
We offer to our Clients products and complex solutions for corrosion protection dedicated for various industries:
steel structures & construction,

bridges & infrastructure,

oil & gas,

petrochemical & 

chemical industries,

power & telecommunication,

power & hydro,

machinery & equipment,

farming & agriculture,

mining,
transportation;
Apart from distribution we also provide Tehcnical Support, professional consulting & advisory services for:
engineers & designers
manufacturers & fabricators
applicators & contractors
investors & individual clients
painters & technical and production personnel
Supported by our expertise and know-how in the domain, we advise and recommend to our clients the most efficient solutions for corrosion protection and couple it with additional consultation on application.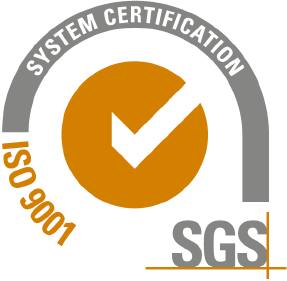 We are looking forward to fruitful collaboration.
Sincerely, your experts in corrosion protection!